All that I am, or hope to be, I owe to my MAA. All my life, I have been observing her being immensely loving and caring towards everyone. In spite of being a homemaker she believes that one should work and balance one's personal and professional life. Whatever I am today, especially being a people's person, straight forward, empathetic, and independent, all the credit rests on my MAA. Few life lessons which, I learnt from my mother:
In her words, "Whatever happens, happens for good"
Mother Teresa is one of the consistently admired people. She devoted all her life to caring for the sick and poor. Recognized with Padma Shri and Bharat Ratna, she believed in doing 'small things with great love'. It was her compassion that ignited in her a passion to serve the poorest of the poor. I have always been inspired by her five ways to live a full and fulfilling life:
Her words resonate in my heart, "Peace begins with a smile"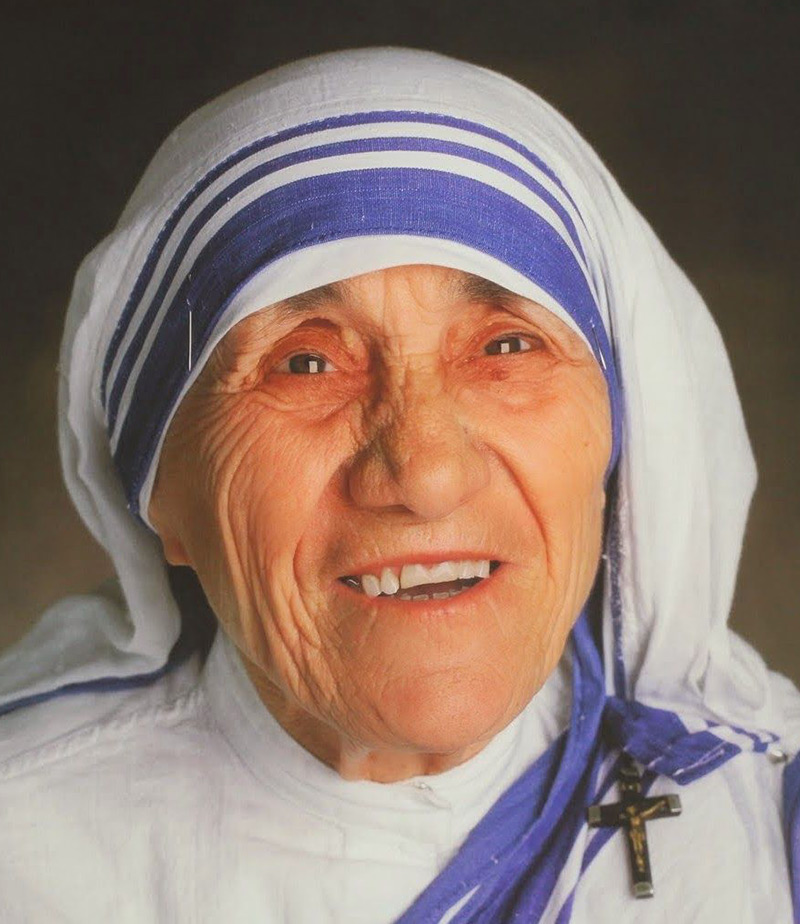 The 11th President of India, APJ Abdul Kalam, was popularly known as the People's President. He had won over the hearts of our countrymen with his simplicity and immense knowledge. A man of great intellect, he was loved and respected by millions and continues to inspire scientific minds across the world. Few principles of life that I truly admire in him are:
I so very much relate with his words, "If a country is to be corruption free and become a nation of beautiful minds, I strongly feel there are three key societal members who can make a difference. They are the father, the mother and the teacher".
Simon Oliver Sinek is a British-American author, motivational speaker, and an organizational consultant. He says, "Imagine a world in which the vast majority of us wake up inspired, feel safe at work, and return home fulfilled at the end of the day". He has drawn my attention and given me a fresh perspective with what I do. What I learnt from him:
His words truly echo my feelings, "People don't buy what you do; they buy why you do it. And what you do simply proves what you believe"
Inspiration is Everywhere. See It. Act on It.