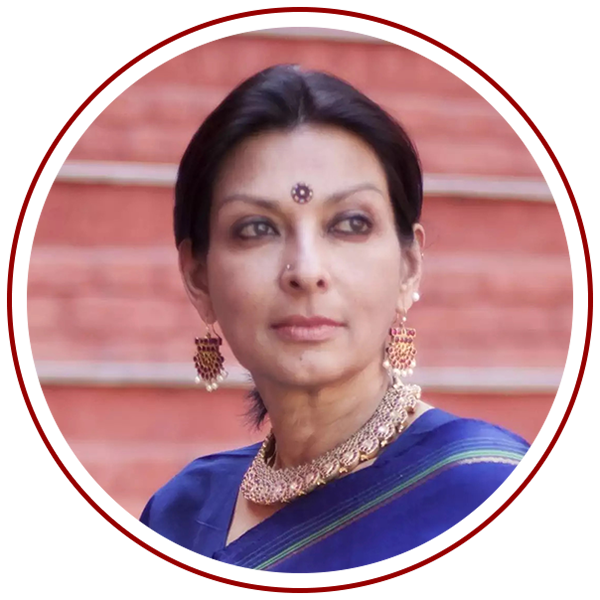 Riti has a wonderful way with people that allows her to draw out their best.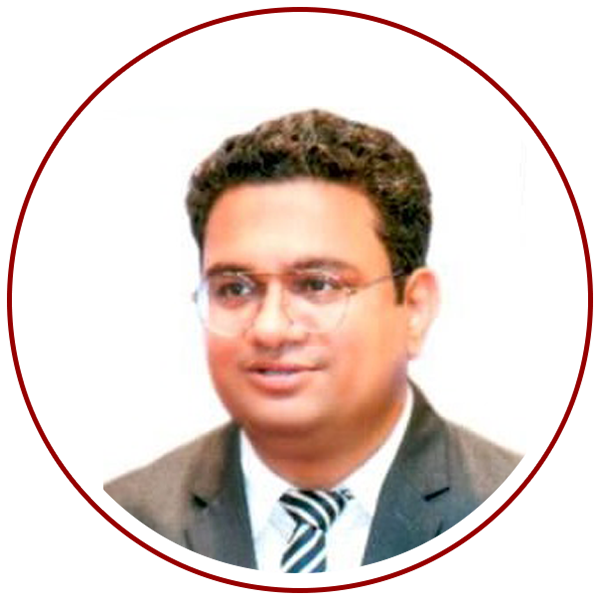 Central Council Member ICAI
An Inspiring Guidance for Students
Her speeches immensely inspire the students and all the students are really happy with her.
She has been helping the students to bring about behavioural changes in them. I am glad the students have her inspiring guidance, which makes a qualified CA professional even better.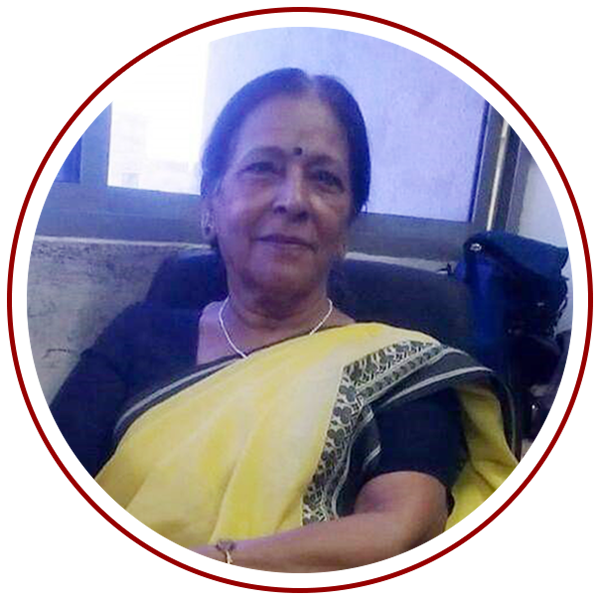 School Teacher English Literature
Her Actions Speak Louder Than Words
Riti had been my student during her school days, and I have been stumped by her passion and commitment to her work. She possesses a lot of potential to shine in her vocation simply because she has that urge and the fire burning within her. No odds, no hurdles could deter her from her single-minded mission to be of service to society.
Brimming with a positive attitude she ensures meeting her mentees' expectations and aspirations. She possesses excellent communication skills and can adjust her communication to the personality style of the trainee. The list of Riti's achievements is unending. I have always believed in actions speak louder than words. Riti's actions so far have spoken louder than her words.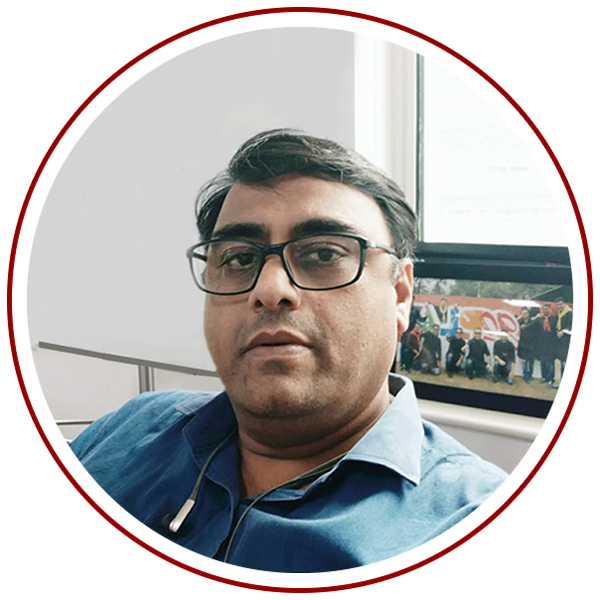 GM-Legal & Regulatory Affairs Bharti Airtel Ltd.
A Friend, Philosopher, and Guide
Riti is a genuine person, always clear and bold in her thought process. Young, cheerful, caring, and energetic, she is easy to get along. She spreads a positive vibe around her, which makes one comfortable. With Riti, it's like having an assurance that there is someone to lend you emotional support whenever required.
She can make you feel supercharged, lively, and passionate to live life fearlessly with your fullest potential. Her sessions have taught me to be joyous, feel active and alive, and shown me how to lead a positive life. She is an excellent corporate trainer, a friend, philosopher, and a guide who can inspire a lot of people to stay young at heart, live life king's size, and break free of negative thoughts.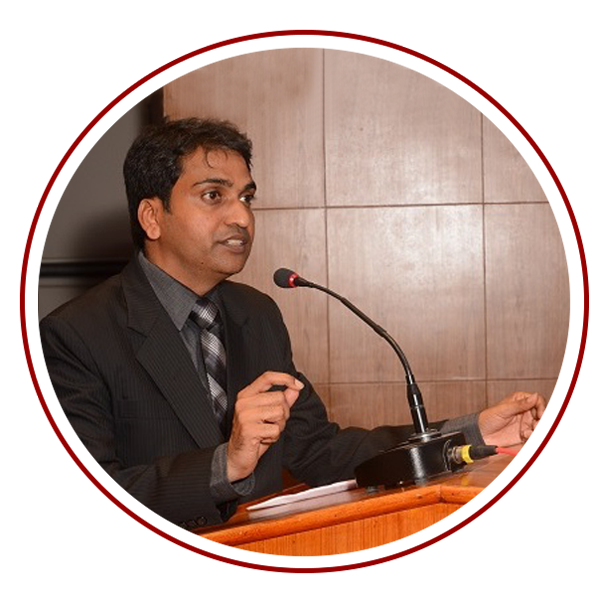 Chairman, WIRC of ICAI formerly ICWAI, 2017-18 Founder Member KRG (Knowledge Resource Group)
Completely Understands and Connects with the Participants
Riti has the gift of the gab and the skills to impact and stimulate the student's minds. Our feedback mechanism assured us that the students were happy to learn and understand the ideas and concepts Riti imparted. Interestingly, the students recall her name even at their workplaces and refer to her as a faculty who had positively influenced their perspective towards various things in life.
Her thought-provoking management games help the students to understand the nuances of a real-life scenario and keep them engaged. On the Women's day program, her impactful words on 'brevity is the soul of wit' touched every student. Students from all over the western region attended and proactively interacted in her Pre-Campus Training and, finally, fared well in their campus interviews. Riti can drill the spirit of confidence in the students enabling them to express themselves freely through verbal and non-verbal communication.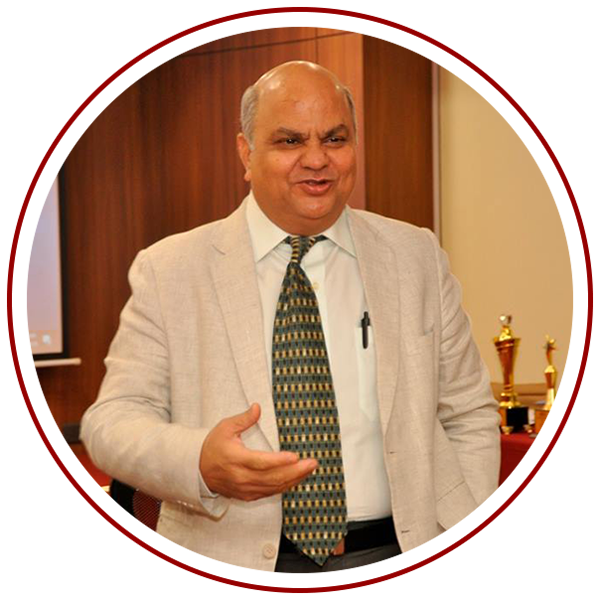 Competent at Both Conceptualization and Delivery
She is a multi-talented and seasoned trainer who has an uncanny ability to understand and focus on fulfilling human performance needs. She is competent at both conceptualization and delivery of training programs, interventions, and campaigns.
Apart from being an excellent trainer, she has great oration skills and an in-depth understanding of training and development. I admire her ability to relate real-life examples with the various concepts that she trains on. Her experience in various fields combined with her flexibility would enrich anyone around her. She is a good human being and has an awesome ability to adapt to challenging environments and take people along.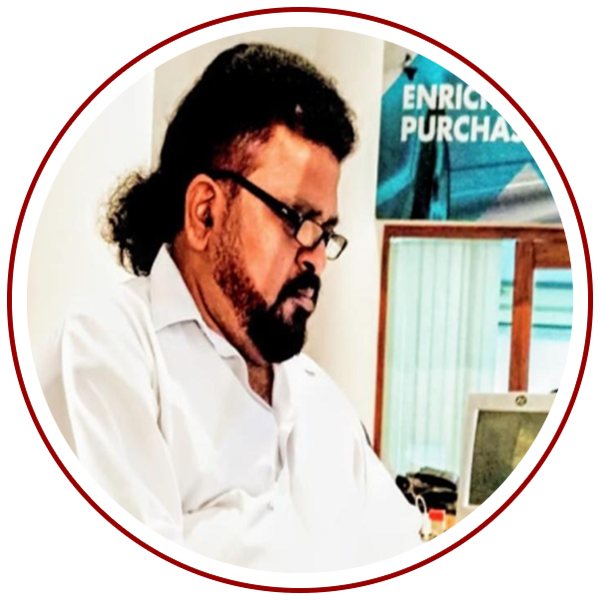 Manager-Training Tata Motors
A Revolutionary, a Doer, and an Alpha Personality
Beauty, best, and beyond boundaries are the three 'B's that define her. Riti is extremely energetic, enthusiastic, helpful, courteous, and friendly. She spreads an aura of positivity and comfort around her. She commands respect and can help people develop a new perspective towards life.
Some of her strengths are being communicative, optimistic, and possessing a drive to accomplish the impossible. She has the potential to bring about change, lead, and multitask. She is a revolutionary, a doer, and an alpha personality.
Principal, IHM (Institute of Hotel Management) Ahmedabad-Gandhinagar
Passionate and Consistent in Her Approach
At IHMA, we decided to work with Riti because she is passionate and consistent in her approach towards her trainees. The trainees develop a strong connection with her in the learning process. It has always been a great experience for our students.
With her sincere and genuine efforts, she strengthens their belief system. She helps the students to develop their confidence and motivates them towards building a positive personality. She is a talented and passionate trainer in Soft Skills & Behavioral Skills.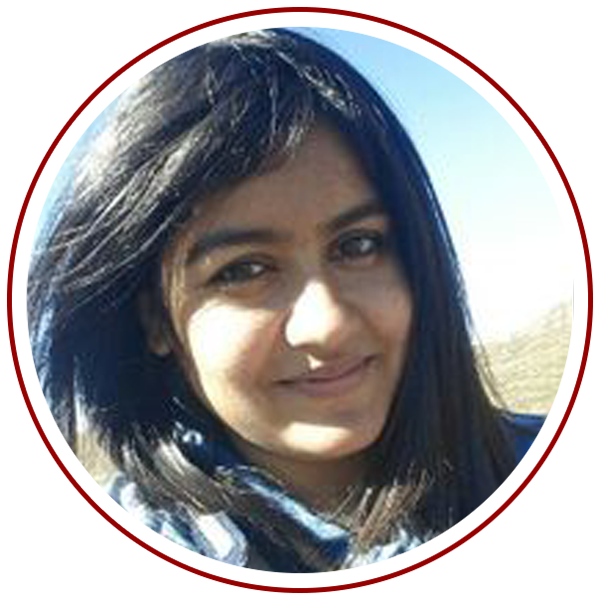 Co-Founder Royal Catering Co.
My Confidence Boosted Up and Productivity Increased
Riti Ma'am taught us Business Communication Skills at college. Her classes were filled with vibrancy. She made everything easy to understand through role-plays and well-structured theory. During the course, I noticed the change in myself-in the way I presented myself and communicated. I developed a clearer vision, my confidence boosted up, and productivity increased.
My association with her is not just professional. She has played an important role in my life. From being a mentor, a leader, a friend to a critic she has always been there with her honest and straight forward opinion and advice.
Managing Director Task Staffing Solutions Pvt. Ltd.
Detailed and Result-Oriented
I am not surprised at Riti's choice of profession and her achievements! We worked together during the formative years of her career and she always had a friendly disposition with people around.
Being detailed and result-oriented adds to her efficient management of client relations. I am sure her hard work and determination will carry her to greater heights in her career. I wish her all the success.
HR Recruitment Coordinator Deloitte US-India
She Never Loses Touch with Her Students
I still remember the first day when Riti Ma'am walked in, as a guest lecturer for our Soft Skills workshop during my Bachelor's in Management Studies at St. Francis Degree College for Women, Hyderabad. I expected the class to be serious like other management classes but Ma'am made the class super interesting by incorporating a lot of real-life corporate examples.
She was truly an air of positive energy. She is a fun-loving person with a great sense of humor. The best part about her is that she never loses touch with her students. She maintains a very cordial relationship with everyone and is ever ready to help them. I am thankful for her wonderful guidance and will always cherish her presence in my life.
Director United HR Solutions Pvt Ltd.
Committed and Dedicated Personality
Riti is a vibrant and jovial person, always smiling and willing to take up a task. Once she would start with a task, she would strive to make it a success. We'd worked together as a team in a training session, and I appreciate her dedication and commitment towards her work.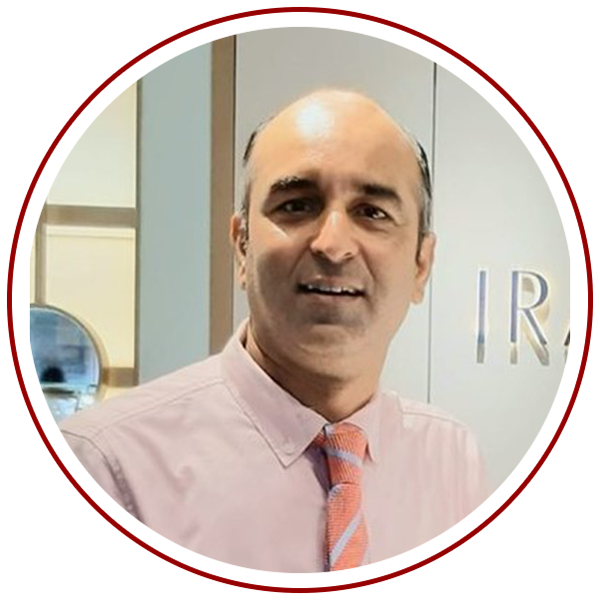 Immense Potential, Promise, and Positivity
Riti Kapoor Chopra is an individual with immense potential, promise, and positivity. At the same time, she is someone whose standards are set very high for an average performer to influence her in any way. Being around her is giving wings to your thoughts and following whatever direction the conversation veers into.
From her, I have learned that people in the industry can remain friends, can discuss work without inhibition or a sense of competition, and take back memories or even learning from the conversation. Not everyone is as brutally honest as she is, even if that means losing business or people. Further, she sees both sides of the coin in every situation. Our meet-ups always result in the "refresh" button being activated in me.
Director JBP Advisors Pvt. Ltd
A Person with Values, Principles, and Honesty
The most important reason for working with Riti is her honesty and sincerity. She never over promises or delivers less. Rather she delivers to one's satisfaction. She establishes a connection with her participants in her training sessions. She keeps the environment positive andinteresting with her pleasant personality.
 Though I have never met her in person, I can trust her completely. I never hesitate in taking assignments when she is there because I am confident about her delivery and performance. Further, you can always expect an honest feedback and opinion from her. Her pleasant personality and self-confidence are infectious. She is a person with values, principles, and honesty.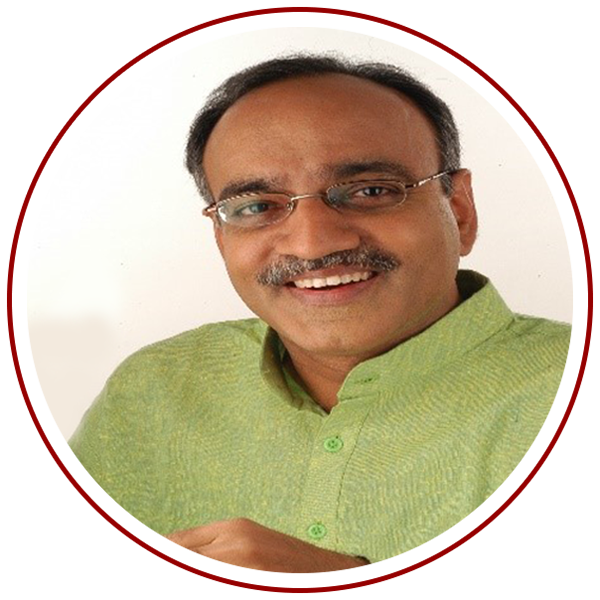 Updated on the Current Happenings
Riti is an extremely energetic and charming person. She has an amazing capability of connecting with the learners. The language she uses is simple and jargon-free. She reaches out to the level of the audience. As a result, the learners are engaged and enjoy the session.
She has great potential in the industry, especially to train the young generation. She is always updated on the current happenings in the industry. I wish her all the success.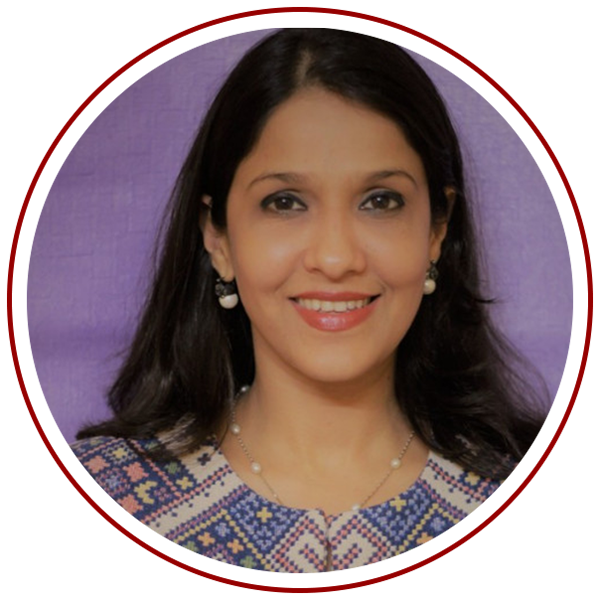 Director Renovar Training and Consulting
A Credible and Trustworthy Person
I got in touch with Riti at the recommendation of a person from the training fraternity saying she was an impactful trainer. When I got in touch with her, I indeed found her to be a good and experienced trainer, who understood the needs of the clients and delivered accordingly.
The most important aspects are her ability to work as expected and be ethical. A credible and trustworthy person, Riti is always present to lend her support whenever I need it. She helped me to be aware of my client's needs. I found a trainer in her wherein I don't need to put in much effort in explaining my requirements and ideas.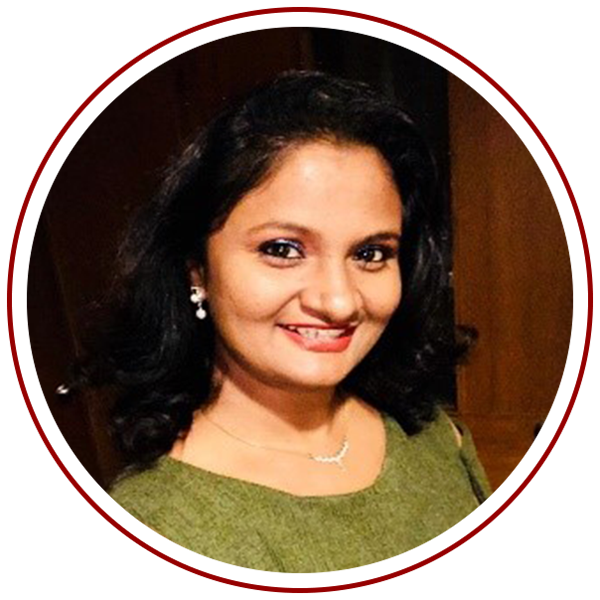 Situational Leadership Facilitator
Completely Understands and Connects with the Participants
Riti is a thorough professional who completely understands and connects with the participants to enhance every interaction with them. Her sessions are always a learning experience and constant sharing without any prejudice. Interactions with her have always been enriching and they have increased my knowledge.
I have a good insight into the training world and the functions of the learning and development industry. I sense a fair and bright future for her in it. I am sure with her immense potential she will succeed and create a benchmark in the training industry. Wishing her all the very best for all her endeavor's.
Sharpen Your Skills. Create New Milestones.