A Guide to Network Better for New Professionals
If we create networks with the sole intention of getting something, we will not succeed. We cannot pursue the benefits of networks; the benefits ensue from investments in meaningful activities and relationships. — Adam Grant
The art of reaching out and talking to new people in a way which gains you career opportunities or even contacts is networking. While making simple conversations can be difficult for some of my introverted readers, talking to someone in order to make an impact without sounding desperate can be extremely taxing. It is basically like marketing yourself. You are the product and you need to advertise yourself based on your skills and talents.
Networking has been an integral part of not only our professional lives but our lives in general. We have been subconsciously taught to talk or listen to influential people and make sure they remember you since our childhoods. Networking is extremely important especially in the initial years when you are trying to build your career. It is a skill to be mastered in order to grow, and it has no alternative. Now, not everyone can be a Chris Gardener from the Pursuit of Happyness, but with the right approach, we can be.
Here is a guide for you to network better.
When you are a new professional, it is important that people in power know you. These people need not be in the same field of industry as you are. If you spot an influential personality at an event, a meeting or if you are very fortunate to spot them in an elevator, make sure you make efforts to network with them. Do not be too choosy to network when you come across people. But if you are networking online through LinkedIn or other forums, filter down the audience. What is your current career goal? Who can help you get closer to it? Target them.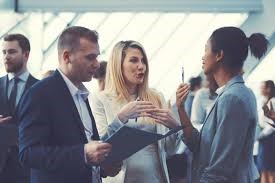 An elevator pitch is a short description of a company or a person. It is always a nice idea to prepare an elevator pitch in your mind when you are looking forward to attending an event or going to a place where you could get networking opportunities. The key here is to disguise the pitch as just a casual introduction of yourself. You can speak about your work, vision, and qualifications in under a minute.
Understand that the people you are pitching yourself to are who they are because of their skills. One of those skills is judgement of people. They can smell desperation from meters away. So, it is necessary to start way before you need to. The ideal time to start networking is once you have chosen which industry you want to be a part of. Having an overview of the industry before penetrating deep into it is necessary and networking helps you get exactly that.
Do it for the right reasons
There is no doubt that you need networking if you wish to excel in your career. But talking to people just for the sake of making contacts will only take you to a certain extent. If there is no real passion for your work or for growth, it will easily show. Rather than contacting people for a job, a project; focus on connecting with them.
There is a lot you can learn about the industry, about the skills required, about the right mindset from influential people. When you connect with a person, your ideas regarding the industry, career, market, innovation are shared. If you are lucky enough, you may connect with someone who can completely change not only your career but also your mindset for good. The only way networking works is if you are genuine.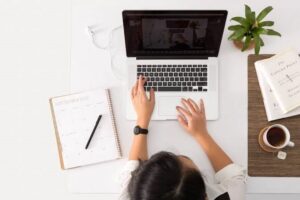 There you have it, a guide to pave your way into the corporate world with networking. Apart from talking to people physically, connecting with experts in your industry is also possible through social media. Applications like LinkedIn, Instagram are places where you can follow your role models and connect with them. Taking optimal advantage of the internet is essential.